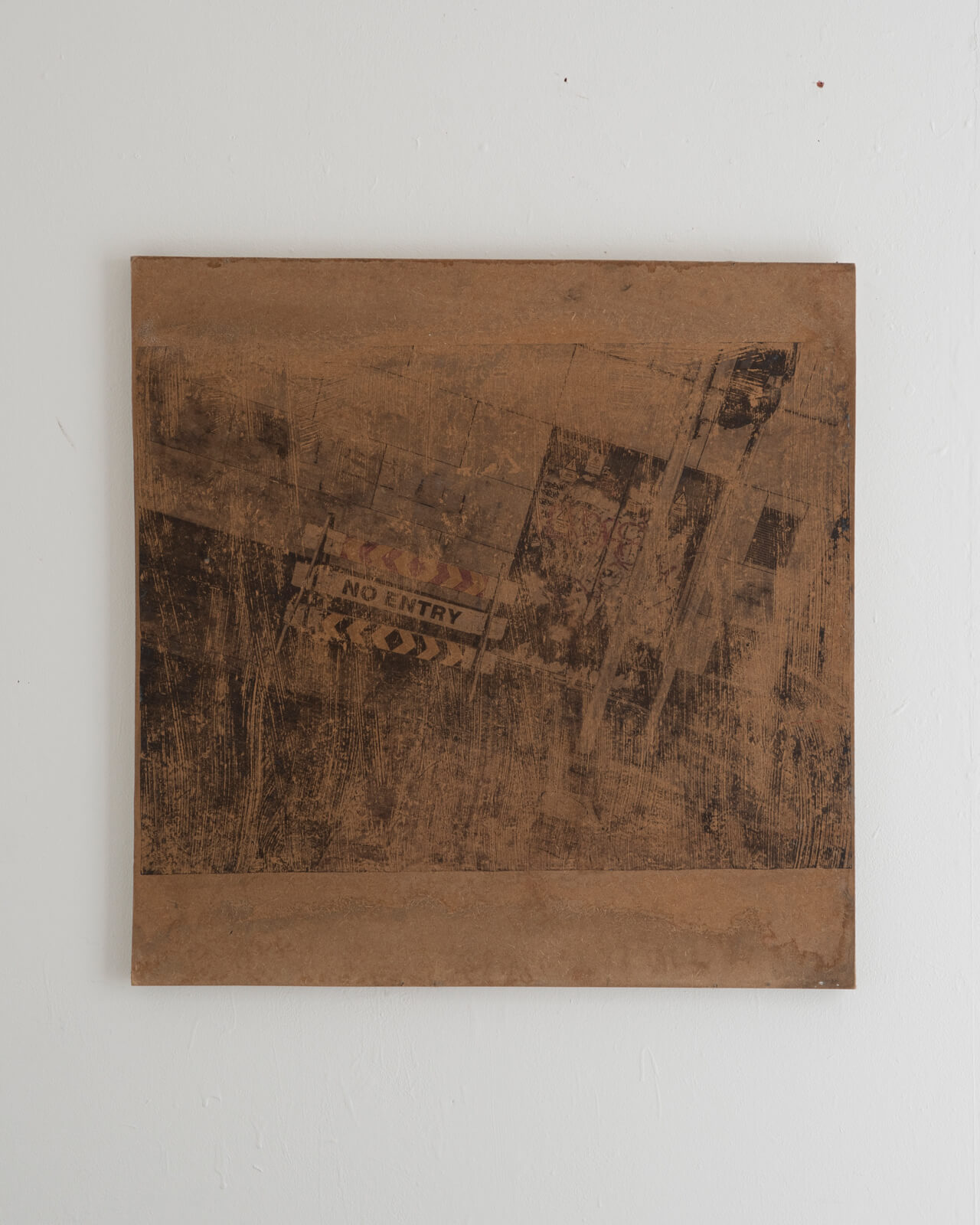 In my individual practice I'm exploring psychogeography based on familiar places and spaces around Cork city, closely focusing on details and textures that capture my interest. My general idea is to build my own 'dysfunctional' city based on a functional one.
The main idea of my work is to explore the city that I call home and use mediums that connect with the feeling of what home and Cork city is to me.
My work is made of charcoal and pastel drawings created on non-white surfaces like wood, brown paper, newspaper, and carboard. I combine them with some structural (sculptural) elements that include photo transfers of textural photography taken in and around Cork city.
I mostly use found or reused materials because I think that they already have a story to tell and by reusing salvaged materials, I add an extra layer of emotional value to my work and pass on the ever-changing story of the material.
In this work my main colours of choice are grey and brick red: Gray to symbolise Irish stone from which historically most of Ireland's main buildings were built, and the colour Brick Red, which reminds me of old buildings back in my hometown Kuldiga (Latvia). These colours, each in their special way, to me are symbols of home, warmth, and stability.