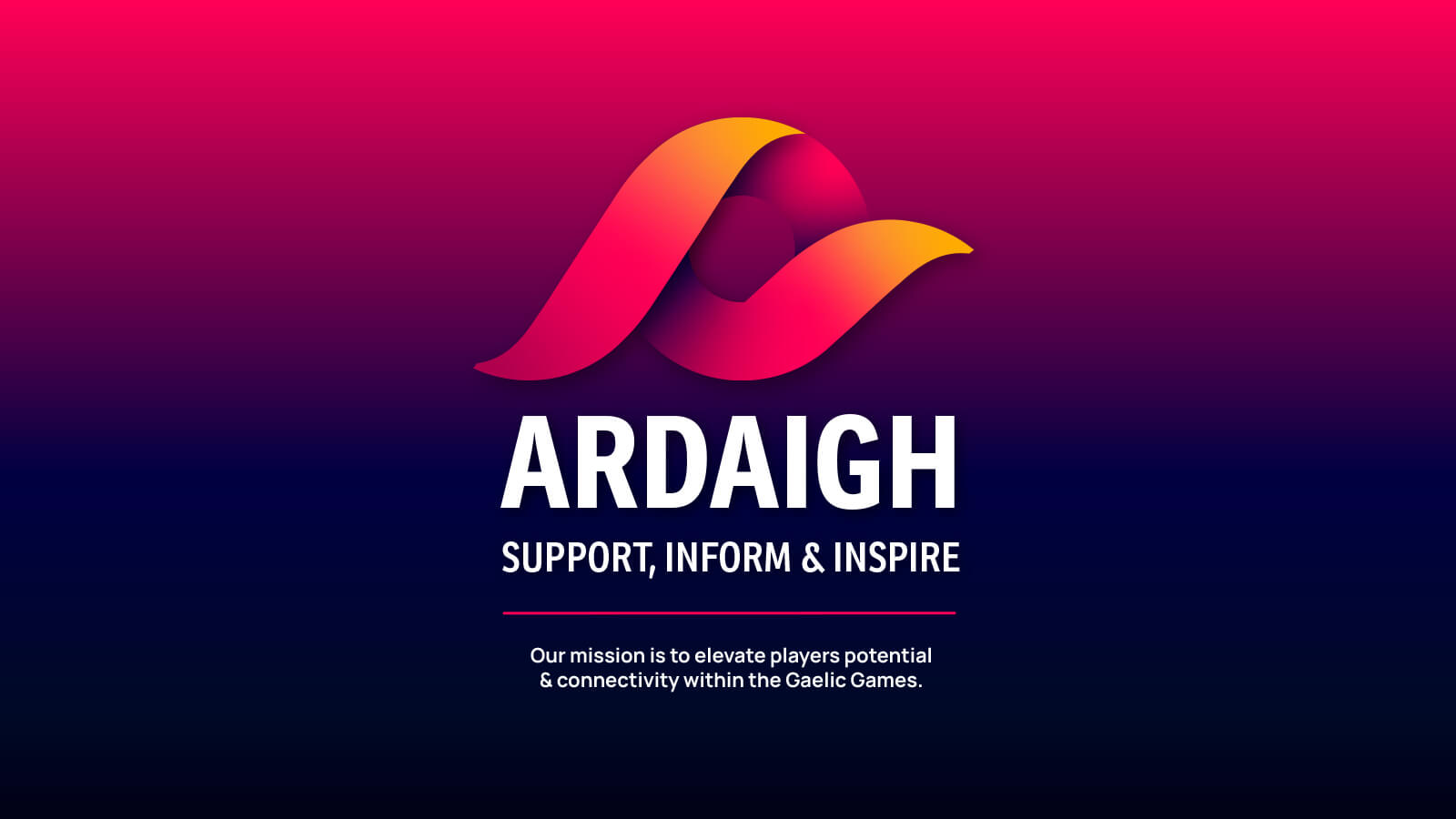 Hello, my name is Donna Kerrigan. I am a graphic designer who's passionate about cultivating strategic and creative design solutions. I am most interested in Branding, Illustration, Packaging, Story Telling & Promotion.
My FYP was inspired by a newly formed organisation who's mission is to integrate and influence sports science in Gaelic Games. Having played GAA my whole life, and having a passion for the games as well as my club, team and community, I thought this was a perfect opportunity to create a brand, including an App and campaign design. This led to the creation of "Ardaigh" which translates to "Elevate". The Ardaigh App / brand aims to elevate a players potential through sports science and help navigate their journey through the Gaelic Games.
I created an App to provide the player/club involved with a range of services and features all within one platform adaptable for each individuals' needs/wants. An easy to navigate system encourages you to make connections & get involved with your community. It mainly acts as a mode of communication to support, inform and inspire the player in keeping track of their physical & mental health. Alongside this, I created a series of campaign posters that highlight the true essence of the brand.
My goal was also to modernize the visuals associated with the GAA and to provide a service that enhances & highlights the values, legacy and essence of the Gaelic Games, while appealing to a younger audience and becoming the default approach going forward. I highly enjoyed creating this App and believe it would be a great tool for every GAA player to improve and every member to stay connected.